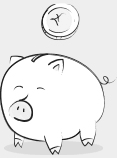 Reserve and pay the deposit
Simply reserve any products you want to buy by paying a 20% deposit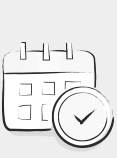 Spread the cost
You can spread the cost of your purchase by up to 8 weeks before paying the remaining balance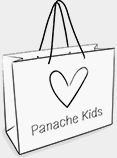 We deliver
When your order is fully paid, we will deliver it!
The Easy Payment Plan is limited to products that have not been reduced in price
Please note that Easy Payment Plans can only be taken out on orders containing products that are not reduced/discounted/on Sale (products with an old price crossed out)
How does it work?
Shop online and then click the "USE EASY PAYMENT PLAN" button on the BASKET/CART page before checking out.
Checkout and pay 20% of the value of your order plus any delivery charge
Please include your telephone number when placing your order so that it is easy to contact you should we require.
We will send you an order confirmation email, followed shortly afterwards by an Easy Payment Plan email showing the amount outstanding to pay on your order.
To view your Panache Kids Easy Payment Plan details and make additional payments towards your order, please go to https://epp.panachekids.co.uk and log in with your email address and order number.
When your order is fully paid, we will deliver it!
Please note - this is a fully automated system and any unpaid payment plans will be returned to stock if full payment has not been made after 8 weeks.

When taking out a Panache Kids Easy Payment Plan, you will receive a weekly email advising you of your plan status (showing what you have paid and how much still to pay).
---
Panache Kids Easy Payment Plan Terms & Conditions
No refunds can be given for orders paid using the Panache Kids Easy Payment Plan. We will issue a credit voucher for another order to the value of what you have paid please email customer services for your credit code.
Discount codes cannot be used on Easy Payment Plan orders.
Panache Kids Easy Payment Plans must be settled within 8 weeks of the original order, emails are sent weekly to keep you up to date with due dates.
Deposits are

non returnable

in the instance whereby we cancel an unpaid order.
We cannot add to existing agreements, this is due to the way the orders are processed and stored in our warehouse, if you wish to add more items a new order must be placed, any delivery charges due will be charged on each individual order - we cannot combine orders.
Where we ourselves discover a stock error we will advise you as soon as possible that the item is unavailable you will be offered an alternative item or we can remove the unavailable item from your order. Refunds will be given for single item orders or if the order was paid for in full at the time of advice. Please note Panache Kids Easy Payment Plans do not take priority with our picking team, your item is reserved from the website but on rare occasions we may find this item is not available due to theft from our store or error.
We are happy to remove items from orders if you have changed your mind, there will be a 10% restocking charge deducted for each item you remove from your order.
If your item goes into sale during the period of your payment plan we will not offer sale price matches, our stock is in demand and if you choose to reserve on the payment plan your price you pay is that at the time of placing your order in acceptance with the terms.
We understand circumstances can change so if you no longer require your order, the order can be cancelled on request within the 8 week period, an admin and restocking charge of 10% will be deducted from the value of payment credit. A credit will be applied to your order notes please email us if you wish to use it, any credits from cancelled orders can be held on your account to use on future orders this credit will be valid for 6 months after the cancellation date.
Panache Kids Easy Payment Plans are what we consider a perk of shopping with Panache Kids, if the service is abused or we cancel three of your orders we may

at our discretion

remove your right to use the service. We are holding items which take stock availability away from other customers